"Scott Gration has flown the skies of war, worked the halls of power, negotiated with kings and generals, and survived terrorist bombings and diplomatic back-stabbing. What a remarkable life of service, resilience, courage, and faith."
John Abizaid, General, USA (Ret)
Commander, US Central Command (2003-2007)
---
"A great friend of Kenya and Africa, Scott Gration is much sought after and listened to in Africa. This book is professionally candid, highly entertaining, and offers interesting insights into complex US diplomatic relationships around the world."
Dr. Amina Mohamed, Minister of Foreign Affairs, Government of Kenya
---
"Scott's humble patriotism and empathy are well-demonstrated in this unusual journey through wars, international relations, and many personal give-backs. His memoir portrays one of America's finest servant-leaders."
 Josh Weston, Honorary Chairman, Automatic Data Processing Inc.
---
Scott Gration's remarkable foresight in making an early decision to record his life experiences as documented in Flight Path is not only a remarkable gift to his children. This memoir gives us all a vivid example of servant leadership that combines the warrior ethic of honor and informed diplomatic spirit that is so lacking in our society today.
Jack LeCuyer, COL, USA (Ret)
Executive Director Emeritus, White House Fellows Foundation and Association
---
"I grew up with Scott in the Belgian Congo. Scott's memoir is a fascinating and compelling glimpse into the intersection of the deeply personal and broader socio-political dimensions of history through the eyes of one who helped to shape significant global events. Margaret Mead observed that the course of history is influenced and changed primarily through the actions of thoughtful, committed, and passionate individuals. Scott Gration is one of those persons."
Dr. Paul W. Robinson, Professor Emeritus, Wheaton College (IL) and Senior Advisor, Congo Initiative USA
---
Spending his childhood in a culture outside that of his parents, Scott developed an expanded worldview, a multicultural perspective, interpersonal sensitivity, cross-cultural competence, and cultural intelligence. As you read this insightful memoir, you will gain a fascinating glimpse into both the challenges and benefits of being reared as a third-culture kid. I highly recommend it!
Ruth E. Van Reken, co-author, Third Culture Kids: Growing Up Among Worlds, co-founder, Families in Global Transition
Son of Africa to Warrior-Diplomat
This gripping memoir includes accounts of developing the Predator drone, conducting the 2003 scud hunt in Iraq, and accompanying Senator Obama to Africa in 2006. The book tells about piloting an F-16 fighter in combat, surviving the 1996 Khobar Towers bombing in Saudi Arabia and the 2001 terrorist attack on the Pentagon, protecting the Kurds in Iraq, and speaking at the 2008 National Democratic Convention. Finally, Scott answers why the State Department pushed him out of his position as US Ambassador to Kenya without due process.
 – Former President Jimmy Carter
---
You can order FLIGHT PATH at your local bookstore or purchase it on the Internet at: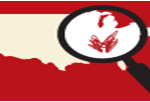 Flight Path's Faces and Places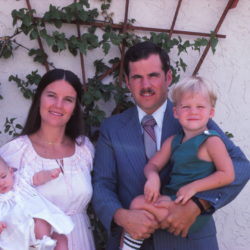 Family
"I realized she was right. Through our marriage, I had learned to listen for the subtle indicators in Judy's words and tone that the family needed more time from me. Even though I wanted to adjust, balancing high priorities and competing schedules to get the most out of my career while maintaining the overall quality of life continued to be a personal struggle."
— Scott Gration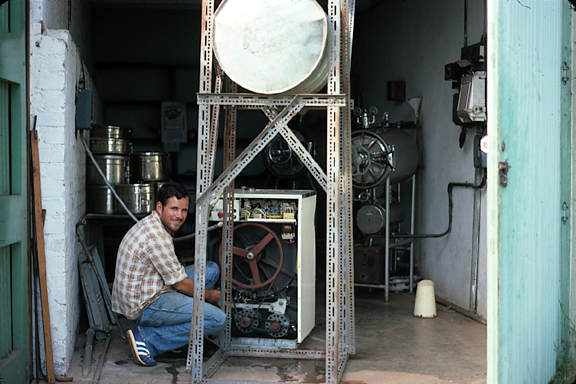 My Time in Uganda
"I realized anew that we have so much for which to be thankful and so many blessings to share. The optimistic outlook of my Ugandan friends challenged me to have a positive attitude regardless of my surroundings, to cherish life and nurture relationships, and to share my blessings with others, even if those were just a green leaf or a colorful flower in a used penicillin vial."
— Scott Gration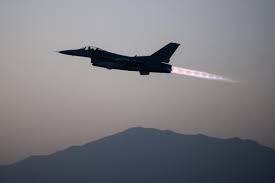 Combat Operations
"When I served as the operations group commander at King Abdul Aziz Air Base, I was responsible for aircraft operating from four bases in Saudi Arabia, three locations in Kuwait, and one each in Bahrain and Oman. I was in charge of a variety of aircraft, including F-16s, F-15s, A-10s, C-130s, U-2s, and search-and-rescue HH-60G helicopters."
— Scott Gration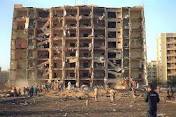 Tragedy at Khobar Towers
"Without warning, a bright yellow-orange flash engulfed my room. It was followed immediately by a thunderous, deafening boom. Pain raced through my side and leg. My ears were ringing. I smelled the strong pungent odor of explosives. Groping around for my flight suit and boots, I felt shards of glass all over the floor. As my eyes adjusted to the darkness, I pulled slivers from my side. At least the bleeding wasn't profuse; it hadn't punctured an artery. I grabbed three T-shirts and pulled them on to absorb the blood. Then I slipped into the flight suit. Not able to find any socks, I just pulled my flight boots onto my bare feet."
— Scott Gration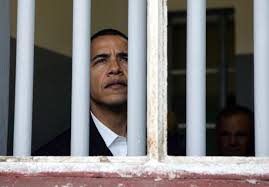 President Barack Obama
"Watching photographers capture the image of Senator Obama looking out from behind the bars that once fenced South Africa's first post-apartheid president, I saw more than a well-composed picture. I believed I was looking at a man who had the potential to do for America what Nelson Mandela had done for his country. I was observing an individual who had the potential to unite the different ethnic groups in America, someone who could ignite the economic engines of our country. That morning on Robben Island, I realized that perhaps I was traveling with a future president of the United States."
— Scott Gration
Secretary Hillary Clinton
"I answered honestly but diplomatically. 'As I look back, it may have,' I said, gazing straight into the camera. 'As I was going through it, I did not perceive that it was a double standard because I did not know of Secretary Clinton's use of a commercial e-mail account. But as I've reflected on it in the last couple of days, it does appear like there was a different standard that was used in my case from that which has been used in hers.'"
— Scott Gration
Scott Gration in the News
FLIGHT PATH'S PHOTO STORIES
SCOTT'S POSTINGS
America Needs Hard and Soft Power (22 Mar 17)
I understand the importance of hard power. As a former US Air Force fighter pilot, I spent much of my 32-year career honing warrior skills so that my adversaries would be the ones to sacrifice supremely for their country or ideological cause. But my childhood in Congo and Kenya, coupled with my practical experiences as a special envoy, ambassador, and businessman in Africa, have convinced me that military power alone is not the panacea for our security challenges. Today's military courses of action must be planned with companion diplomatic and socio-economic programs to achieve America's long-term objectives effectively.
It's a given that the United States must have a strong and agile military to protect Americans and our interests around the globe. However, we also need soft-power capabilities and preventative programs to reduce the frequency of American warriors being deployed to far-off lands in harm's way. I've seen that soft-power programs and targeted foreign assistance can reduce pools of desperate and disillusioned individuals that are more susceptible to terrorist claims and ideology. Helping impoverished people to improve their future can bridge the "us-them" divide and make America less of a target for those who might otherwise be tempted to do us harm.
As I've studied the White House's partial outline of the 2018 budget, I have been dismayed to read about radical cuts in some of our important soft-power programs. As a former American warrior with three family members still serving in the US military, I know that we must rebuild our armed forces that have been significantly depleted during the decades of grinding conflicts in Iraq and Afghanistan. Some of our war-fighting equipment needs to be replaced and other components need to be upgraded or refurbished. We must rebuild ammunition stocks and fill supply shortfalls. Our men and women in uniform need more time for training and family activities between deployments. An increase in the US military's budget is a very positive step and I applaud the Trump Administration for taking bold steps to resolve the current DoD funding shortfall.
While we need to ramp up the military's share of the budget, I believe it should be done at a slower pace to preserve some of the companion soft-power capabilities that currently face draconian cuts. Do I think our diplomatic and foreign assistance programs need to be overhauled? Absolutely. But instead of slashing our soft-power resources, Washington should conduct a comprehensive review of these programs to ensure they are indeed making Americans safer and US interests more secure. Foreign assistance programs must be evaluated for effectiveness and measured in terms of our desired outcomes (not outputs). In the end, US programs must be affordable to the intended beneficiaries, be self-sustaining after the initial capital investment, be scalable after a testing period, and further US objectives in the region the positive and timely results. Let's fix our soft power; not scrap it.
Those of us who understand that US security capacity must have strong elements of both hard and soft power should make our voices heard in Washington. Now is a good time to contact your Congressional representatives to urge a more balanced approach to making America more secure and Americans traveling and working overseas more safe. We need a slower ramp up to increased defense spending, a critical analysis of our current diplomacy and socio-economic programs, and adequate funding for soft-power initiatives that will complement and enhance US hard-power capabilities. The United States needs all the elements of power (e.g., diplomatic, Information, military, economic) in our arsenal of foreign-policy options. Let's make a difference by becoming more involved in this year's budget debate.
Ambassador Scott Gration, Major General, USAF (Ret)
Author of Flight Path: Son of Africa to Warrior-Diplomat (www.scottgration.com)
Life after Injustice (8 Nov 16)
Have you ever been a target of an unjust professional attack? Have you been hurt by baseless allegations aimed at making you look like a poor performer? I have.
Five years ago, I had my dream job—I was the U.S. Ambassador to Kenya. With a deep-rooted knowledge of Kenya—its people, its language, and its culture—coupled with my background in diplomacy, years dealing with security issues, and experience as a humanitarian, this State Department assignment was a perfect fit for me. Fourteen months in, however, my dream job was abruptly shattered….
Walking into the Embassy's conference room on May 28th, 2012, I took my chair at the end of the long table. My senior staff was seated on one side of the table. Members of the Office of the Inspector General sat on the other. After my opening comments, the chief inspector gave us a presentation of the team's findings.
I felt like someone had whacked me with a baseball bat. My heart was racing; I could barely breathe. The lies and twisted allegations were unbelievable. What was expected to be an evaluation of the U.S. Mission's previous five years had turned into a targeted attack on my character and performance.
Falsely accused of misusing my email system and my position as ambassador, I was fired by the State Department's chief of staff without any opportunity to face my accusers. My assignment was terminated within days of the inspection and my reputation was trashed. Although I was completely exonerated three months later, the damage was done and the egregious falsehoods remained posted on the internet.
I went through a long period of denial, anger, and depression. I could not understand why the State Department's chief inspector had misrepresented facts to damage my reputation. I couldn't figure out why the chief of staff fired me without listening to my side of the story. I couldn't believe that my friends in the White House had abandoned me in Kenya. There were no satisfactory answers to the numerous questions that flooded my mind.
It took me almost three years to work through my anger and disappointment. As I reflected upon the prayer of Saint Francis of Assisi, two phrases about forgiveness kept popping out. "Where there is hatred, let me sow love; where there is injury, pardon." Then the prayer goes on the say, "for it is in giving that we receive; it is in pardoning that we are pardoned." It finally made sense to me. While I had no control over the State Department's injustice, I did control my response to this unfairness and the anger that continued to fester.
A year ago, I forgave all the individuals who hurt me and had destroyed my reputation. It no longer matters why those bad things happened to me and why I was fired. It has all been forgiven. I have moved on, knowing that only I can ruin my day by reacting to life's events angrily and stewing over things I cannot change.
You can read more about this story and my unlikely journey from a childhood in Africa to careers as a fighter pilot and a diplomat. My experiences include escaping the 1964 Congo rebellion as a refugee, being inducted into the Masai tribe in Kenya, helping to develop the Predator drone, participating in the 2003 scud hunt in Iraq, accompanying Senator Obama to Africa in 2006, and surviving the 1996 Khobar Towers bombing in Saudi Arabia, in addition to the 9/11 terrorist attack on the Pentagon. There is plenty in this book to keep you turning the pages. Please visit my website at www.scottgration.com to learn more about Flight Path: Son of Africa to Warrior-Diplomat.
A Vote of Confidence in Kenya (15 Apr 15)
The following interview appeared in Kenya's Nation newspaper on 14 April 2015.
Ambassador Scott Gration is the former US Ambassador to Kenya. He is also a highly decorated retired Major General with 274 combat missions who served as Special Assistant to the President at the White House and brought President (then-Senator) Obama to Kenya in 2006. He knows Kenya better than most Americans. Amb Gration spent his childhood in eastern Africa, learned Swahili as a native language, and spent years in Kenya as both a professional military officer and diplomat. He has witnessed Kenya's progress over the decades from a first-hand perspective. The dominant thread weaving through the Ambassador's life is his love of Kenya and its people, his desire to make a difference in this country, and his deep-rooted belief in Kenya's bright economic future.
Amb Gration has experienced terrorism first hand. He has served with and has close relationships with leaders in the Middle East where he held command positions overseeing US operations in the region. On June 25, 1996, he was wounded in the terrorist attack on Khobar Towers in Dhahran, Saudi Arabia, and was only a few hundred meters away from the impact point when a commercial airliner piloted by terrorists plowed into the Pentagon on September 11, 2001.
Currently Executive Chairman of Champion Afrik Limited and its group companies, he has converted his belief in Kenya's potential into action by financing and implementing large projects in multiple sectors of the economy.
1. Based on your experience, what can be done to prevent terrorist attacks?
First, our thoughts and prayers continue to be with those who lost family and friends and those who were injured and traumatized by the horrific act of terrorism at Garissa. Acts of terror can take place anywhere. Terrorists have struck targets across the globe—New York, London, Paris, Madrid, Tunis, Mumbai, Nairobi, and many more. No country is immune from these cowardly attacks.
Second, we must take proper precautions to protect our personnel and property. We have to analyze the potential threats and understand inherent risks, and then we must do what is prudent to minimize our chances of becoming a likely target. It is everyone's responsibility to protect Kenya. We will work with the government to assist in any way we can to increase safety and improve security in this country.
And finally, I believe the most effective way to counter religious fanaticism and ideological extremism is to develop a vibrant economy that reaches to the chronically underemployed, those living in poverty and squalor, and those who have been historically marginalized. That means we have to unite to drive Kenya's economy to double-digit growth in the shortest time possible so most Kenyans can access sustainable prosperity, respect, and self-worth through employment.
While this won't completely prevent acts of terror, it will significantly reduce the historical enclaves where terrorists receive resources and encouragement. But these sporadic attacks are just a small part of the Kenyan story. I tell potential investment partners that investment opportunities in Kenya are bountiful, the risks of occasional terrorist acts and opportunistic crime can be mitigated, and the rewards of making a positive difference in Kenya are most satisfying.
2. If economic growth is the most effective way of combating terrorism, how do you walk the talk in your current role?
We are voting our confidence in Kenya through a 250-million-dollar investment in one of the world's largest ferro-manganese processing plants and a dedicated 110-MW power plant near Mombasa. This investment alone will expand to over a billion dollars as related components come on line. We are all about economic delivery.
The ferro-manganese plant is a major step toward industrialization in Kenya. We are confident Kenya can be a leading industrial nation in Africa because the fundamentals are right and structures are strong.
Champion Afrik is partnering with blue-chip international conglomerates and government partners, together with county organizations and development agencies, to improve living and working conditions, including increasing irrigation in semi-arid areas, developing mini-grids to electrify rural communities, and improving the logistics infrastructure.
In addition, we are unlocking Kenya's agricultural potential by developing commercial farming and value-added processing for export. To support this, we have jointly developed a highly advanced organic fertilizer program that can do away with chemical fertilizers and pesticides, rejuvenate the soil, and build natural resistance to plant diseases. Our enhanced inputs and innovative agricultural techniques will revolutionize commercial farming on large areas of currently underutilized land, will put high-value wholesale and retail products into local and overseas markets, and will significantly improve food security and create massive new exports.
3. What are your thoughts on the future of Kenya?
I have great hope and optimism. I have communicated this sentiment to friends, colleagues, and businessmen around the world. Kenya's fundamentals are strong and this country is proceeding in the right direction.
Its people are Kenya's tremendous resource and treasured asset. Religious tolerance and understanding have always been a key element in the fabric of Kenyan society. Anyone can criticize government leaders, security forces, and local politicians, but now is the time we need unity against terrorist acts of violence. We have to work together to implement viable and comprehensive solutions that address the underlying issues. We have to stimulate and grow the economy without the historical drag of corruption. This is what we are trying to do.
As Executive Chairman of Champion Afrik Limited and related companies, I have underscored our commitment to Kenya and belief in its people by our decision to participate aggressively in key growth sectors. I'm pleased and proud to participate in building Kenya's bright economic future.