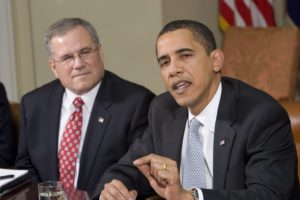 I was selected to be the US Special Envoy to Sudan in May 2009. To give me a proper "blessing," the White House organized a roll-out ceremony in the Roosevelt Room. Key members of Congress and the advocacy community, along with senior White House representatives, sat around the table and filled the chairs against the wall. President Obama joined us to say nice things about me, to highlight the current challenges in Sudan, and to reiterate my mandate—which was to "save lives."
---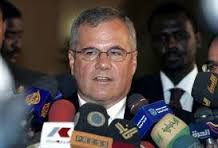 I knew we would need some initial confidence-building dialogues and a few positive engagements to create the trust necessary to negotiate the important Darfur and CPA-related issues—resolving the worsening humanitarian crisis in western Sudan would be a good start. At my initial news conference after landing in Khartoum, I began by speaking some Arabic, "As-Salaam-Alaikum. Ana ahib Sudan wa Sudaniyiin." I said as I greeted the audience These words served to announce that I liked Sudan and the Sudanese people, and that I had come to see, listen, and learn.
---
The International Criminal Court (ICC) had indicted President Omar al-Bashir of Sudan for war crimes on March 4, 2009; the next day he had expelled thirteen international aid agencies. Without the presence of international organizations to deliver needed humanitarian assistance, at least 1.2 million people were in risk of death in the coming rainy season from malnutrition, diarrhea, and acute respiratory diseases. After long discussions, we reached an agreement with the Sudanese Government representatives to restore about 75 percent of the critical programs that provided food, shelter, medical care, and other life-sustaining assistance to millions of vulnerable Sudanese. The immediate crisis was somewhat averted.
---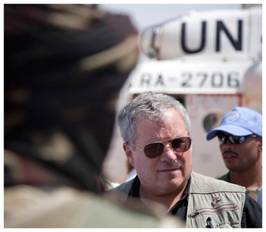 Our strategy for Darfur was straight-forward, but complicated. We would have to unite the fragmented rebel groups—there were twenty-nine different factions by one count. In addition, we needed to increase humanitarian assistance capacity, end the indirect Chad-Sudan conflict fought by sponsored rebel forces, improve local security, and give voice to civil society. We also had to support the Doha peace process and plan for eventual voluntary returns of Darfuri internally displaced persons and refugees to their home areas. This would entail establishing the requisite social infrastructure, creating opportunities for wealth creation and sustainable livelihoods, and providing psychological and emotional support.
---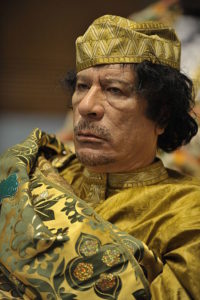 Dressed in a beautiful gold-colored robe with matching headgear and surrounded by his senior staff, Qadhafi welcomed the US role in Sudan, endorsed our joint approach, and stressed that we had to seize the opportunity to bring peace to Chad and Sudan. Fully aware of his reputation as a cruel and capricious despot in the region, I nevertheless noted that in our discussions, he was approachable, hospitable, and pleasant. Qadhafi asked that the United States and Libya work together to end the proxy war in Darfur and to address the underlying causes of the conflict in Darfur. He promised his nation's close collaboration with the United States toward promoting regional peace. This was not the tone or message I expected from Libya's leader, nor was it a picture of Qadhafi I believed Washington would readily accept.
---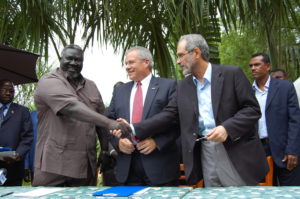 To implement the Comprehensive Peace Agreement (CPA) between the north and the south, we organized and facilitated trilateral talks with key participants from the National Congress Party, the Sudan People's Liberation Movement, and the United States. It was very interesting to see both sides open up and begin to view each other as fellow citizens of Sudan rather than long-time adversaries. On September 10, 2009, we witnessed leaders of the Sudan People's Liberation Movement and the National Congress Party initial a bilateral agreement in which the two parties laid out points of agreement on ten of the twelve yet-to-be-resolved issues in the CPA.
---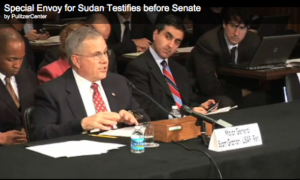 Frankly, I expected negativity and derogatory stories from advocacy groups; positive stories about real progress challenged the popular assumptions and undermined fund-raising narratives. I was disappointed, however, that State Department and White House officials left me to fend for myself when members of Congress publicly rebuked me and even ridiculed my efforts in Congressional hearings. It was hard to listen to a senior senator say he did not understand how I could call myself a Christian and still deal with President Bashir and the evil murderers in Khartoum. It was frustrating to have senior US politicians in Congress question why I needed to travel to the "center of evil" so often.
---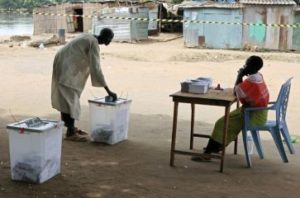 Sudan planned to hold its general elections over three days beginning on April 11, 2010. A critical milestone of the CPA, this election would be Sudan's first national polling since 1986. It would be the first time people younger than forty-one years old had voted in a multiparty democratic election. More than 10,000 candidates from seventy-two different political parties registered to run for executive offices and for positions in the state and national legislative assemblies. By law, women would hold more than 25 percent of the 1,841 legislative seats. It would certainly take a miracle to pull this off.
---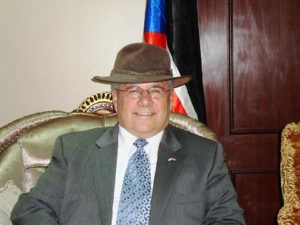 I got along well with President Salva Kiir Mayardit, the first vice president of Sudan and the president of Southern Sudan. Knowing that he always wore a giant Texan cowboy hat in public and to official meetings, I wore my wide-brimmed hat to our first meeting in his Juba office. He loved it and we immediately forged a warm diplomatic relationship that went beyond our job titles.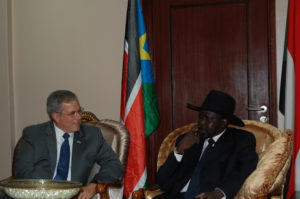 My late-night meetings with Salva Kiir included long sessions on what the Juba government could do to demonstrate to its people that life after independence was much better than a continued union with the north. The bold agenda we discussed would require drastic reforms, harsh penalties for corruption, and an adjustment in spending priorities away from the military. Most importantly, it would require the international community to hold the South's leaders accountable and to levy consequences for bad governance. I prayed that Kiir would have the fortitude to implement the agenda.
---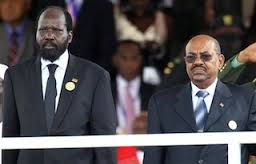 On January 9, 2011, the international monitors judged the Southern Sudan's referendum on self-determination to be free, fair, and credible—98 percent of the voters wanted to become an independent country in six months. It was rewarding to witness the long lines of eager voters and to watch the disciplined process in the polling stations. This was number twenty-three of the twenty-four consecutive miracles we had set out to achieve. The referendum on Abyei's future remained elusive. President Bashir was the first national leader to congratulate President Kiir and South Sudan's citizens.  I went to Juba on July 9, 2011 to witness South Sudan become Africa's 54th country and the world's newest nation.